Check Availability
This is a reservation request only, not a confirmation of reservation.
Canada Select
How is a Property Rated?
Once a property has been categorized it is evaluated for physical quality of the property, content of facilities, services and amenities provided. All properties, regardless of their star level, must also meet stringent cleanliness and state of repair guidelines.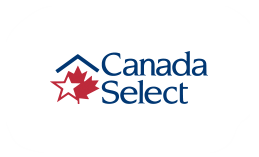 Each category and star level has distinct criteria which must be achieved.
A star rating from (1 to 5, in ½ star increments), is awarded based on the results of the evaluation. Each star level reflects specific consumer expectations.
A one star rating reflects that a property is clean and comfortable and has met or exceeded nationally accepted criteria in the areas of facilities, services, amenities and quality of the accommodation. Additional stars are awarded depending on the extent of facilities, services, amenities and quality of accommodations.
Where the quality of facilities is superior, a property may be awarded a half-star above its criteria rating, ie. a two star property may warrant a 2½ star rating, depending on the overall quality assessment.
The following are the star rating descriptions: